The Issue: If we end violence against young women and girls TODAY, we can achieve a better TOMORROW.
Why it matters: From being forced to marry before they finish school to being sexually harassed on their way to work – young women and girls face violence daily. Not only does it threaten their health, happiness, and dignity, it negates our chances of achieving equality.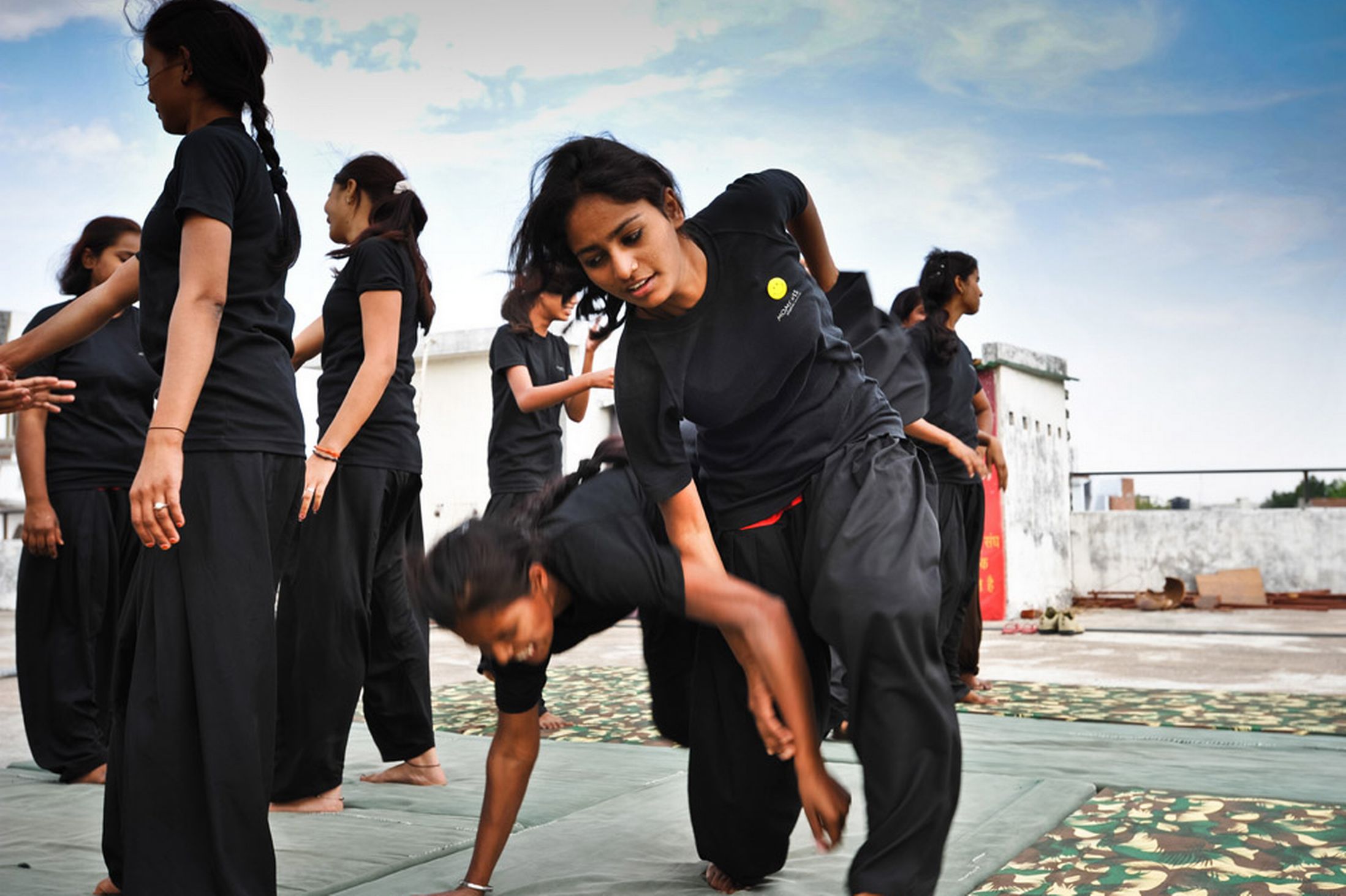 How we create change: Whether rural and urban, online or in the streets, young women and girls around the world are already ending violence in their communities. Their own experiences of violence give them unique ideas on how to apply best practices, but also pioneer new strategies. FRIDA makes sure that these ideas become a reality by providing accessible grants, opportunities for growth, and a community of action.
FRIDA: The Young Feminist Fund is the only youth-led fund focused exclusively on supporting diverse groups of young women and girls to lead social change in their communities. Founded in 2010, we have funded more than 50 groups in over 45 countries with almost 500,000 dollars. 
FRIDA was created to empower young women and girls – that is why we involve them directly in choosing which groups get funded every year through a participatory voting process. Once groups vote on what they think are the best proposals in their region, FRIDA provides the selected groups with a range of different resources that includes:
A grant up to 5000 USD to spend on their own projects as well as core costs like office rent and salaries
Access to special capacity development funds and online resources for groups to strengthen their work such as financial management training or a new website
Opportunities to meet and learn from each other and other activists from different generations and movements
As a fund, we also work to increase the commitments of donors, allies, and the general public to supporting, involving, and trusting young feminist organizers to be the next cadre of progressive leadership.
Shop on the Ripple Marketplace and up to 100% of your purchase will help make this awesome project a reality when you use the following Ripple Code at checkout:
WOM015
Featured products